Premier Mathabatha Led a Government Delegation to Visit and Met with the SA Energy Metallurgical Special Economic Zone Project Investment Companies
On September 2, 2018, during the state visit of H.E President Ramaphosa to China, the South African Department of Trade and Industry (DTI) and the National Development and Reform Commission (NDRC) of the People's Republic of China reached an agreement specifically for the development of Limpopo Musina-Makhado Special Economic Zone (South African Energy Metallurgical Special Economic Zone). The cooperation will include the construction of a 4*600 MW coal-fired power plant within six years and the establishment of a cement production plant within three years, including the investment in stainless steel plants and ferrochrome and ferromanganese plants. Mr. Mathabatha, Premier of Limpopo, Republic of South Africa, is a member of the delegation led by President Ramaphosa. He said that the investment value of the entire metallurgical special economic zone is about 10 billion US dollars.
During the Forum On China-Africa Cooperation from September 4 to 5, 2018 in Beijing, Premier Mathabatha led a government delegation to visit and met with the South African Energy Metallurgical Special Economic Zone project investment companies such as PowerChina Construction Group, China Metallurgical Group Corp, China Huadian Group and Taiyuan Iron and Steel Corp to discuss matters related to accelerating the construction of the South African Energy Metallurgical Special Economic Zone.
Premier Mathabatha pointed out that the "Belt and Road Initiative" provides a rare opportunity and broad space for the two sides to deepen pragmatic cooperation. The two sides should play a high-level leading role, to innovate and to improve the cooperation mechanism, and China-South Africa cooperation will bear fruit and benefit the people of the two countries. He also said that it will further increase cooperation scale and push forward the implementation of cooperation projects to achieve win-win development.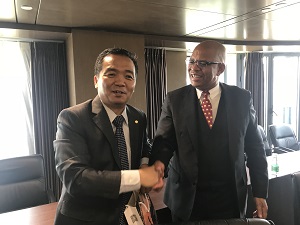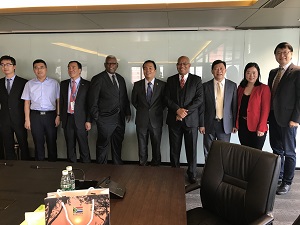 Met with Power China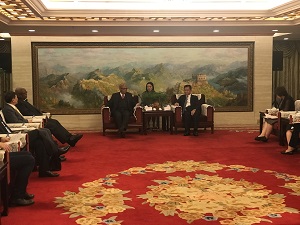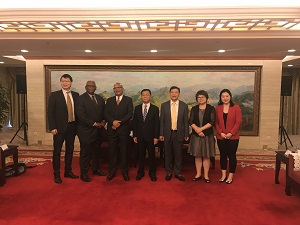 Met with MCC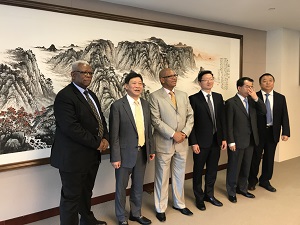 Met with Huadian